Law Society of Singapore Risk Management Framework
Law practices are not immune to risks from external and internal sources which can further lead to financial loss, reputation damage, and civil, criminal and/or professional liability. Risks can present in various forms and stem from different sources; our clients, staff and lawyers, poor matter management, ineffective controls, and even technology. 
It is reckless therefore to ignore common sources of risks that arise in the practice of law. Risk management is important for legal practitioners and practices and it is more than just avoiding legal claims or lowering the costs of professional liability insurance.
The Law Society of Singapore's Risk Management Framework provides assistance to law practices to implement the following processes:
Building awareness of the 5 core areas of risks that impact every law practice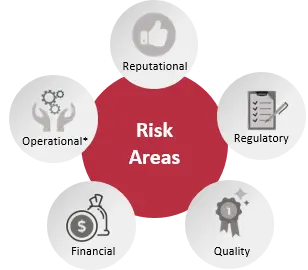 With awareness and understanding, it is possible to manage and mitigate risks by putting in place policies and processes that are straightforward and easily incorporated into daily operations.
The implementation of risk management can reap significant benefits including:
Improved management and communication
Better legal services to clients
Enhance competence and improved competitiveness
Lower stress levels for practitioners and staff, with improved efficiencies and protection from risks
Safeguarding of a practice's reputation
The end result of good risk management is a successful law practice. Risk management must therefore become part of a law practice's strategic vision and culture.
Relevant Training Available
The Law Society Risk Management Framework and its resources are managed by The Law Society CPD department alongside the Legal Research and Development (LRD) department. With the support of our consultants Angeline Poon and Yasho Dhoraisingam.
LawSoc Unlimited e-Learning inclusive of:

AML seminar
Day of Conveyancing Highlights
Challenging Clients, Challenged Lawyers
Are You Prepared for a Cyberattack Against Your Law Firm?
Legal Practice Management Course
AML Seminar
Day of Conveyancing Highlights
Challenging Clients, Challenged Lawyers
Visit the CPD PORTAL for updates on Face-to-Face programmes.