Jenny Lai & Co was founded by Ms Jenny Lai in 1996. Our practice specializes in family law, conveyancing, trusts, Wills and probate. We partner with law firms in Malaysia, Thailand, Vietnam, China, Hong Kong, Taiwan, Australia, USA and UK to provide cross-border advice and services. Our firm has handled complicated adoption matters involving adopting parent deemed unfit and we were able to convince the Honourable Court to grant the adoption order for a number of these cases. Our firm has also handled multiple contested probate applications.
As a law practice specialising in matrimonial disputes, we position ourselves at aiming to resolve our client's matrimonial woes in an amicable manner without compromising our client's rights rather than in a litigious way which is destructive especially where children are involved. As a qualified and experienced mediator and negotiator, our solicitor is equipped with the skill to negotiate a reasonable settlement in a divorce which is personal and sensitive in nature.
For more than two decades, our firm has seen many achievements such as completing multi-million dollars transactions in both the residential and commercial sector. Our firm also handles HDB sale and purchase as well as refinancing and mortgage cases. We are on UOB Ltd's panel and we provide legal services to the auctioneer team of various estate agencies. We also provide commissioning and notary services.
Time is always of the essence in legal transactions and we pride ourselves in delivering prompt and timely services to our clients. We were able to execute and complete the notarisation to the Chinese Embassy before they closed completely for the Covid-19 circuit breaker.
Our practice has a comprehensive business continuity plan and we harness the benefits of technologies to provide efficient and convenient services in a secured manner to our clients both locally or overseas. As a result, our operation was uninterrupted during the unprecedented Covid-19 circuit breaker period. Our practice continues to innovate so as to be competitive in providing quality and professional yet affordable legal services.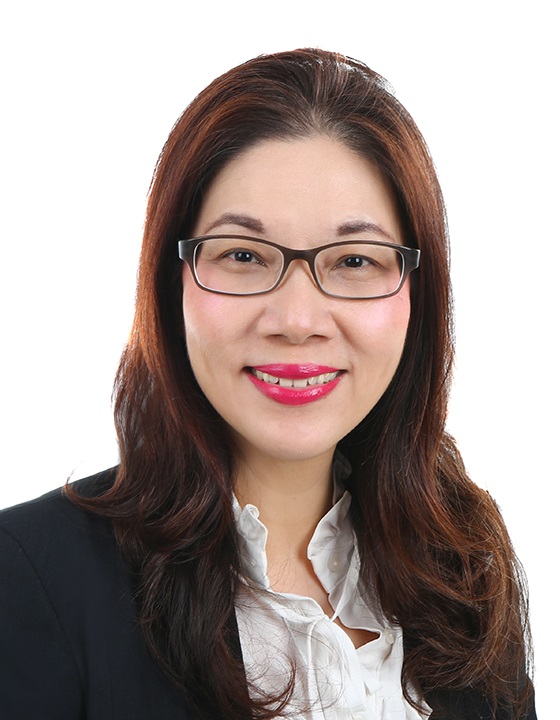 Ms Jenny Lai is a Barrister-at-Law of Lincoln's Inn in UK. She was admitted to the Singapore Bar in 1994 and she established her own practice in 1996 at the age of 28. With passion, compassion and perseverance, over the years, she mastered the art of practising law and came to specialize in the areas of family law, conveyancing, trusts, Wills and probate.
Jenny is a committee member of the Conveyancing Committee, the Law Society Family Law Practice Committee and the Law Society family Pro Bono Services. She is an accredited SMC family law Mediator and is an active Mediator with the Family Court Legal Clinic and the Small Claims Tribunal. Jenny is a court-appointed family law Mediator with the Family Justice Courts and is newly appointed to the CJC's Panel of Primary Justice Lawyers. Jenny completed the Harvard Law School Negotiation and Leadership programme and she is a Commissioner for Oaths and a Notary Public.
As an experienced and astute lawyer, Jenny provides valuable legal advice to clients who find themselves in difficult situations. As a family lawyer for more than two decades, Jenny has handled a myriad of cases ranging from the simple divorces to the extremely acrimonious ones that lasted for years and involved experts such as psychologists. As a conveyancing lawyer, she has completed many multi-million dollars transactions and handled countless complicated transactions such as those involving unregistered land, state land or trusts – many of these were completed within a short time frame. Jenny also advises on financial arrangement upon death and contract law. She has successfully made representation and pleaded for reduced sentencing for clients involved in criminal cases. Despite her busy schedule, Jenny actively participates in grassroot work and contributes her legal expertise at legal clinics so as to help those in need.
101A Upper Cross Street, #08-20 People's Park Centre,

Singapore 058358