We are a law firm specialising in offering litigation and corporate services for individuals and businesses alike. Our clients range from individuals to multinational corporations, each being equally important to us. We are dedicated to providing premium service to our clients and offering bespoke solutions to their legal problems.
One of our specialised areas of practice is medical malpractice / medical negligence law. We regularly represent patients in their medical negligence claims against doctors and hospitals in legal proceedings in the Singapore High Court, as well as during mediation in the Singapore Mediation Centre and settlement discussions with doctors and hospitals and/or their lawyers.
We have advised and represented clients on matters across a range of general and specialist medical practices, including, medical negligence claims arising from birth defects, wrong prescription of medication, botched surgeries, post-operation complications leading to death or permanent disability, and misdiagnosis / failure to diagnose cancer.
As a mid-size law firm providing specialised expertise, clients will have access to our lawyers at every stage of the legal process, with senior lawyer involvement throughout the matter. In every case that we take on, we will work with you to develop a winning strategy to meet your needs and objectives.
We offer litigation services for all stages of the dispute process. Our lawyers are experienced in representing clients in trial and appellate litigation, as well as in hearings before various specialised and administrative tribunals.
Our main areas of litigation practice include:
Matrimonial and Family law disputes;
Mental Capacity Act proceedings and inheritance disputes;
Medical Malpractice / Medical Negligence;
Employment law; and
Company related commercial disputes.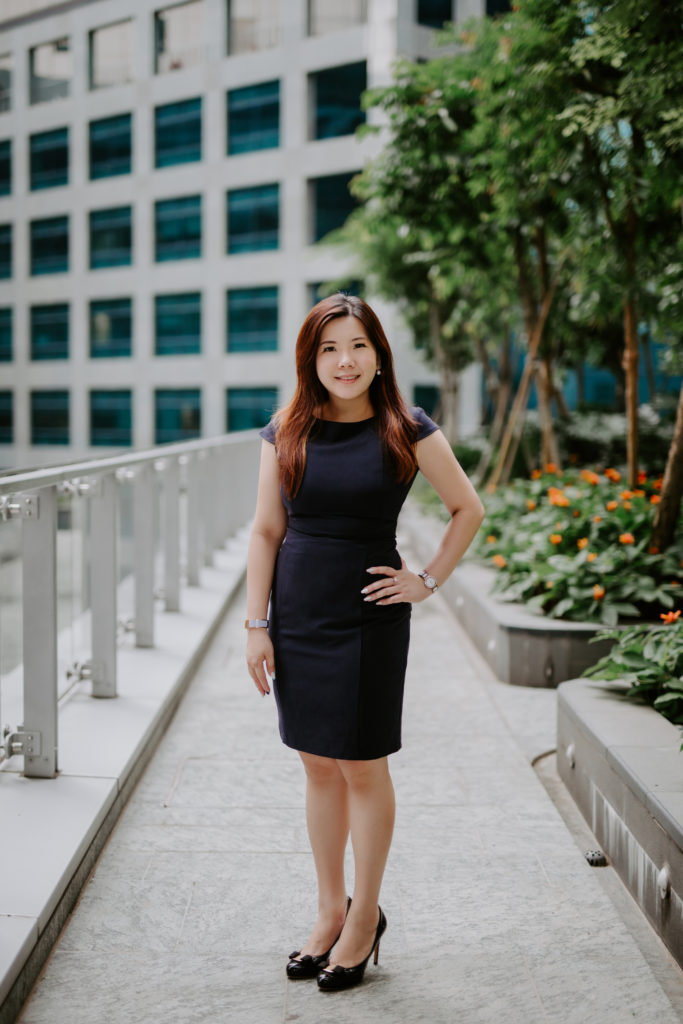 Jacqueline was a Partner at one of the leading law firms in Singapore before leaving to set up Jacque Law. She has a decade of legal experience working in two of the largest local law firms, working closely with and appearing alongside eminent senior counsel in numerous high profile and/or high value matters.
Jacqueline's areas of practice encompass a broad range of matters including employment law, commercial disputes, medical law, family law and inheritance disputes. Her clients include multinational corporations, healthcare conglomerates, statutory boards, professionals and ultra-high net worth individuals.
Jacqueline has acted as counsel in several High Court trials, as well as appeals to the High Court and Court of Appeal and disciplinary proceedings before the Singapore Medical Council.
In relation to Jacqueline's practice of medical law, she has advised and represented a medico-legal defence organisation, doctors as well as the Singapore Medical Council. Presently, she advises and acts for patients in various legal proceedings against their doctors and hospitals in the Singapore High Court of Singapore.
Jacqueline is one of the few lawyers in Singapore who has both defended and prosecuted doctors. This has given her a unique perspective on medical malpractice cases and enables her to serve both potential claimants/patients and defendants/doctors equally well.
Some of the highlights in her practice of medical law include:
Successfully prosecuted a senior orthopaedic surgeon and professor for professional misconduct at both the disciplinary inquiry stage as well as the appeal to the Court of Three Judges.
Successfully procured a six-digit settlement sum for the patient's estate against two doctors for post-operative complications which resulted in the patient's death.
Successfully procured a six-digit settlement sum for the patient against her obstretician gynecologist for failure to manage her post-delivery complications.
Successfully procured a high six-digit settlement sum for the patient in relation to a botched surgery which resulted in a severed vocal cord and a torn oesophagus.
Successfully procured a six-digit settlement sum for the patient in relation to a botched bile duct resection and liver resection surgery which resulted in multiple hospital admissions due to the recurrent infection of the bile duct, multiple surgeries and sepsis.
Jacqueline graduated from the National University of Singapore with an LL.B (2nd Upper Hons) degree and is admitted to the Singapore Bar in 2009. She is fluent in written and spoken Mandarin, and has acted for Chinese clients in legal proceedings.
61 Robinson Road #14-01A 61 Robinson,

Singapore 068893