Accident and Personal Injury Claims

,

Civil Litigation (General)

,

Divorce & Family Matters

,

Trusts, Wills, Probate & LPA
Hoh Law Corporation has generally been recognised as one of the most distinguished community law firms in Singapore and the top law firm in handling accident matters.
Our network of branches islandwide demonstrates our commitment to provide affordable and practical legal solutions.
With vast experience and dedication to achieving the best possible result for our clients, we strive to provide a high quality of service as a leading pioneer and trailblazer in our field.
Areas of Practice include:
Industrial & Road Accident Claims
Family Law (Divorce, Adoption, Maintenance Claim, Family Disputes, Probate Matters, Mental Capacity)
Civil Litigation
Commercial & Corporate Law
Conveyancing & Real Property
Criminal Law
Banking, Finance & Securities
Bankruptcy & Insolvency
Debt Recovery
Employment Law
Immigration Law
Intellectual Property Law
Insurance Law
Negligence (Accidents and Personal Injury)


Location of Branch Offices
Adelphi  Tel: 6256 8646  Fax: 6261 4538
1 Coleman Street #B1-05 The Adelphi Singapore 179803
Ang Mo Kio Central  Tel: 6553 5185  Fax: 6553 4811
Blk 712A Ang Mo Kio Avenue 6 #03-4058 Singapore 561712
Bedok Central  Tel: 6244 5755  Fax: 6244 3052
Blk 209 New Upper Changi Road #04-631 Singapore 460209
Furama City Centre  Tel: 6334 3833  Fax: 6534 5971
60 Eu Tong Sen Street #01-08 Furama City Centre Singapore 059804
Jurong East Central  Tel : 6561 8228  Fax : 6561 4262
Blk 131 Jurong Gateway Road #03-243 Singapore 600131
Potong Pasir  Tel: 6283 9131  Fax : 6243 6823
Blk 146 Potong Pasir Avenue 1 #01-113 Singapore 350146
Redhill Central  Tel: 6471 7203  Fax: 6479 2930
Blk 78 Redhill Lane #01-07 Singapore 150078
Woodlands Square  Tel: 6431 9822  Fax: 6908 7623
10 Woodlands Square #01-42 Woods Square Solo 1 Singapore 737714
Yishun Central  Tel: 6852 2340  Fax: 6755 8308
Blk 934 Yishun Central 1 #03-53 Singapore 760934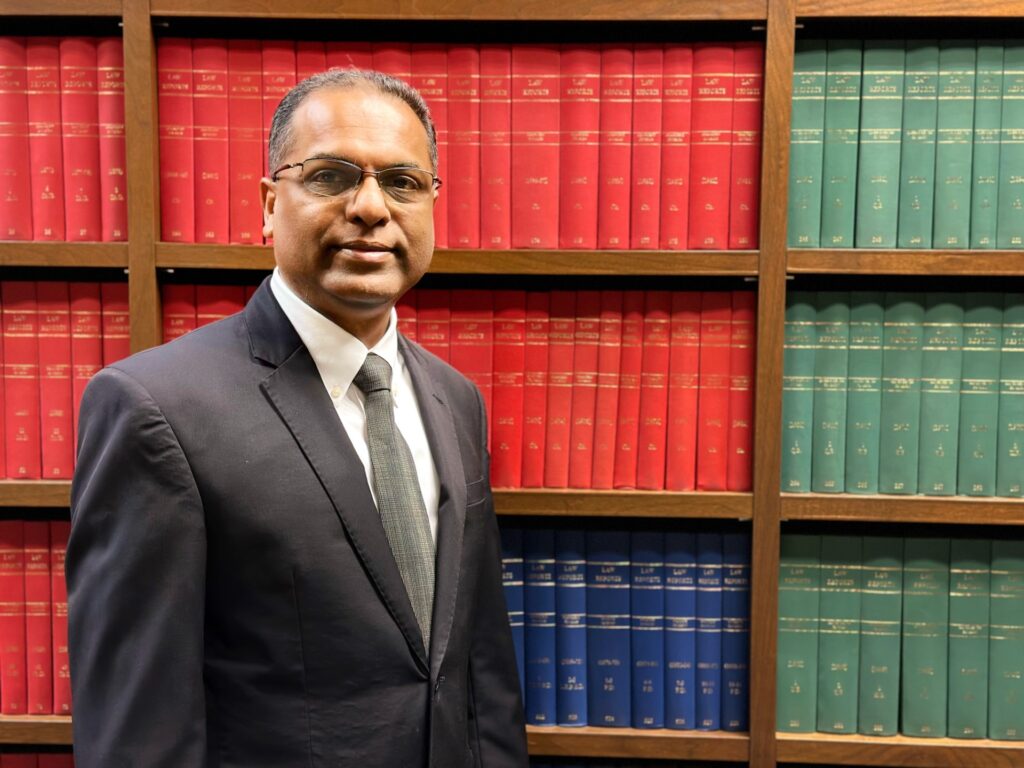 N Srinivasan has been in practice for more than two decades. He specializes in industrial, road and public liability accident claims.  He acts for a wide spectrum of clients in Singapore and overseas.  Many of his cases are reported in the Singapore Law Reports and followed as precedents for other cases.   He handles both high-end and complex litigation cases in the High Court and State Courts. His vast experience and good rapport with clients enable him to put the best case forward for his clients.  
He is a qualified Mediator with the Singapore Mediation Centre and was a committee member of the Personal Injury Property Damage Committee of Law Society of Singapore. He was appointed as a member of the Inquiry Panel for disciplinary matters of lawyers in Singapore and as a Trainer for Part B Bar Course for law graduates.  He has been invited to give talks to educate the public on Fraud in the Motor Industry.
Apart from practice, Mr Srinivasan contributes to society as a Board member for Wings Counselling Services, a charitable organisation with Institution of Public Character status.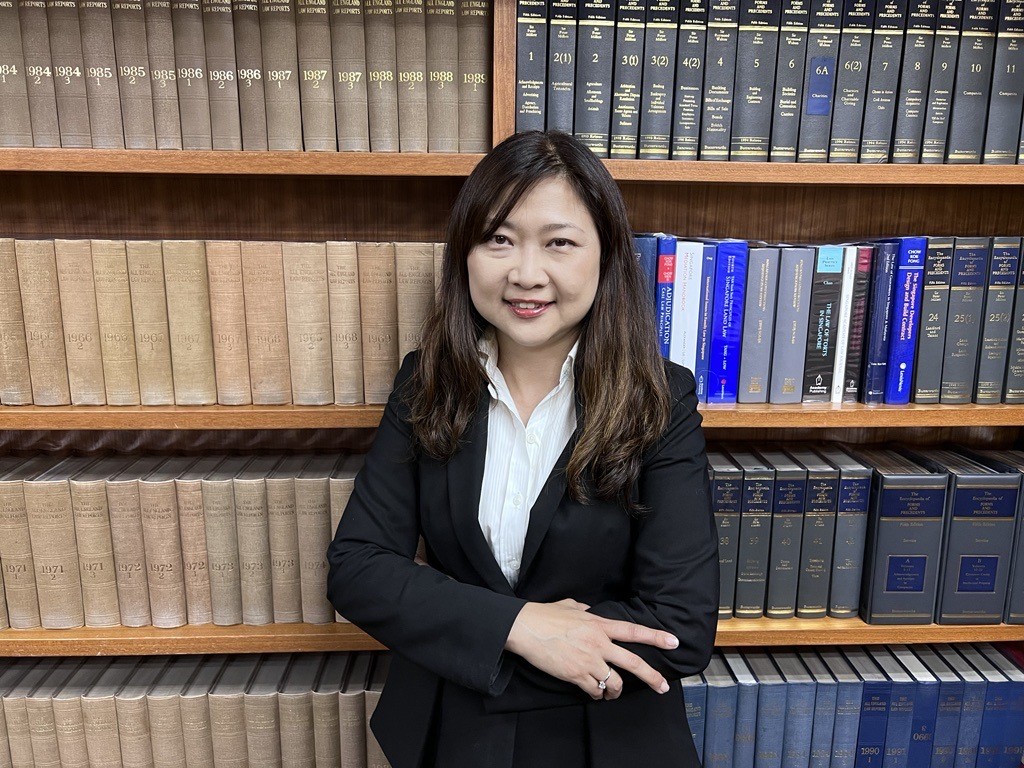 Margaret Yeow specialises in dealing with family-related disputes (divorces, estate, mental capacity and probate conflicts). Her practice includes corporate and commercial matters (e.g. for shareholder disputes in listed companies), construction law, mental capacity law, probate and estate administration. 
Her accreditations include Family Mediator with Singapore Mediation Centre ("SMC") and Senior Mediator with the Law Society Panel for General, Family and Probate and Estate Matters, Therapeutic Justice Family Practitioner, Adjudicator with SMC for Security of Payment building construction determination and Professional Deputy and Donee with the Office of the Public Guardian. She is currently appointed as a professional deputy for patients who have lost mental capacity. Further, she sits as a Court Volunteer Mediator with the State Courts Singapore. 
She is a trainer for mediation with SMC, Part B Law students in mediation advocacy and an assessor and coach for mediation with the SMC. 
She has collaborated with the CPF Board and the Law Society Pro Bono services to speak at Webinars on Wills and Lasting Powers of Attorney in English and Mandarin. She also volunteers on Probono Sg services for foreign spouses who need legal assistance under the Family Justice Support Scheme ("FJSS").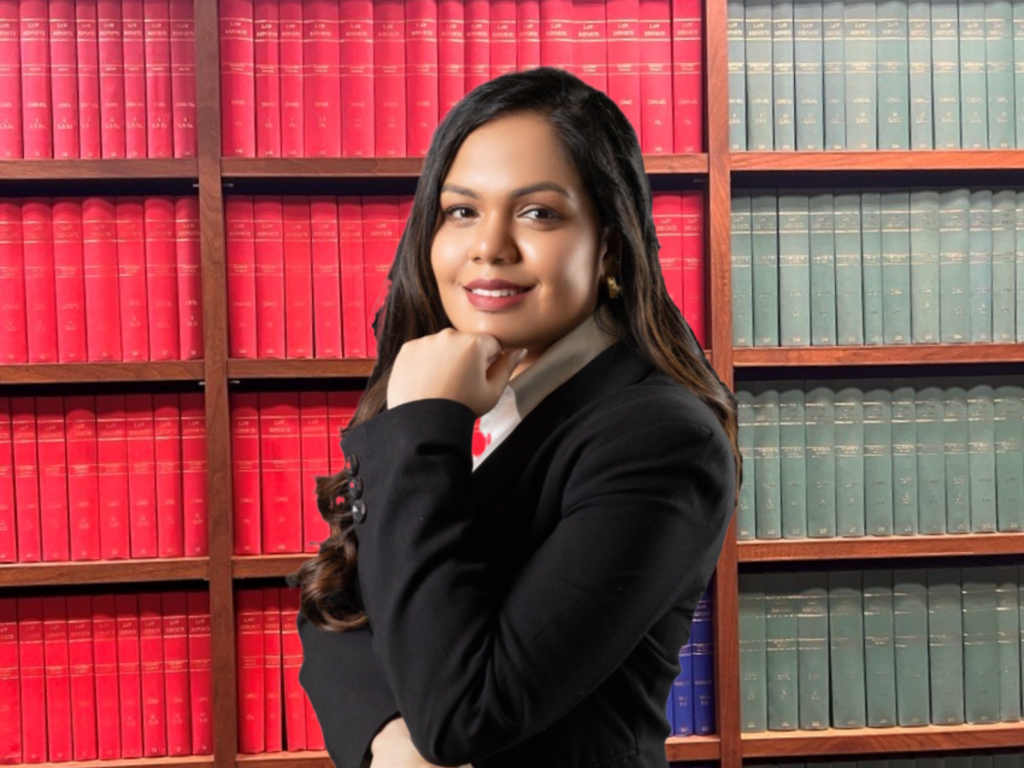 VM Vidthiya is an experienced advocate and a Director of Hoh Law Corporation who primarily focuses on accident and family matters. Clients appreciate her for her direct, effective, and comprehensive advice. This makes her an approachable lawyer whom clients refer their friends and family members to.
She is known as one who gives a tough fight to opposing counsels during trials and contested hearings, striving to achieve the best for her clients.
Vidthiya is also a firm believer in helping the community with her legal knowledge. She is an active Assigned Solicitor of the Legal Aid Bureau, an active Panel Solicitor of the Family Justice Support Scheme (FJSS) and a Committee Member of the Personal Injury and Property Damage Committee, Law Society of Singapore.
60 Paya Lebar Road #04-42 Paya Lebar Square ,

Singapore 409051
+65 6553 4800

Cantonese

,

Hainanese

,

Hakka/ Khek

,

Hock Chew

,

Hokkien

,

Malay

,

Mandarin

,

Punjabi

,

Tamil

,

Teochew