Your Family, Our Priority
When you choose Bethel Chambers, you can be confident that your family is our top priority. We understand the significance of family and preserving its well-being and interests. Our law firm is dedicated to providing exceptional legal services and guidance that puts your family's needs at the forefront.
Our team of experienced lawyers is well-versed in a wide range of family law matters, including International and Singapore probate, resealing, adoption, deputyship applications, divorce, child custody and estate planning. We approach each case with sensitivity and care, recognising the unique challenges and emotions that come with family-related legal issues.
At Bethel Chambers, we strive to create a supportive and welcoming environment for our clients. We take the time to understand your concerns, goals, and values, allowing us to develop personalised strategies that align with your family's best interests. With our comprehensive knowledge and unwavering commitment, we work tirelessly to achieve favourable outcomes and ensure the well-being and success of your family.
We approach each case with sensitivity and care, recognising the unique challenges and emotions that come with family-related legal issues.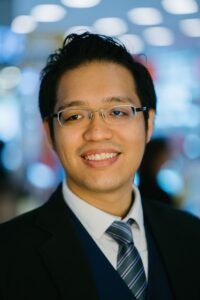 LL.B (Hons), LL.M (Distinction), Masters in Counselling
Yue-En is a qualified advocate and solicitor of the Supreme Court of Singapore. His main area of expertise and experience is in family law and mental capacity matters. He currently serves as the Vice-Chair of the Law Society's Probate Practice and Succession Planning Committee and STEP's Mental Capacity Global SIG Chair.
Yue-En specializes in International Probate and have helped many families across the globe e.g. Malaysia, China, England, Japan, Mauritius, Taiwan amongst many others, to obtain probate or resealing in Singapore in order for the families to have management over assets left behind by loved ones in Singapore.
In the area of Mental Capacity, he is passionate about protective justice for the vulnerable, and is known as one of the foremost experts in the area of Mental Capacity Law, having practiced in the area since the inception of the Mental Capacity Act in 2010. To date, he is the only lawyer in Singapore with a Masters of Law specialising in Social Care Law, where his dissertation focused on analysing the safeguards in the UK and Singapore protecting Patients from financial abuse by Court appointed Deputies and LPA Donees.
Yue-En is an experienced family litigator that seeks peaceful resolutions in acrimonious matrimonial cases with strong emphasis on adopting conciliatory methodologies. As lead counsel, he had argued cases in both the Family Justice Court and Supreme Court as well as the Syariah Court. He was assisting counsel in the case of ABV v ABW [2014] SGHC 29 where he was part of the team that successfully defended against an appeal by a father against his client, the mother, who won care and control of her daughters whom she had been alienated from by the father.
He understands the importance of crafting specially tailored Lasting Powers of Attorneys and the specific needs of Deputies. To date, he has argued many successful Mental Capacity Applications before the Family Justice Court. Some of his cases include:
Lead counsel who successfully represented clients who sought specially tailored Deputy powers over Patient's estates that were in the excess of $12 million dollars (Re TQR [2016] SGFC 98), a novel case where the Family Justice Court discussed the nature of investment powers that a Deputy can have over a Patient's assets
successfully convincing the court to appoint Deputies who are over 80 years of age
successfully arguing for an unrelated 3rd party who sought a share of the Patient's estate that was given to her by the Patient
Yue-En has also given talks on Lasting Powers of Attorney and the Mental Capacity Act to the Methodist Welfare Society, Insurance Agencies (Prudential and AIA), doctors at Government Hospitals, amongst various agencies.
Yue-En has also written for the widely-read 39 Essex Chambers, Mental Capacity Law Newsletter, an authority on Mental Capacity Law developments in the United Kingdom contributing the article 'The Singapore case of Re TQR: Safeguards & Principles Pertaining to a Deputy's Investment Powers'.
He is also the co-editor of the Singapore Academy of Law Online Practitioner's Journal.
Memberships & Accreditation
Member, Singapore Academy of Law,
Member, Law Society of Singapore,
Vice-Chairman Probate Practice and Succession Planning Committee
Chairman, Mental Capacity Global SIG, Society of Trust and Estate Practitioners (STEP)
Family and Matrimonial Law Related Accreditation
Accredited Parenting Coordinator
Accredited Collaborative Family Practice Lawyer
Mediation and Alternative Dispute Resolution
Associate Mediator, Singapore Mediation Centre
Family Panel Mediator, Singapore Mediation Centre
Mediation Coach, Singapore Mediation Centre
Associate Mediator, Eagles' Mediation and Counselling Centre
Accredited Mediator Regent's University London
SIMI Accredited Mediator, Level 4
Mental Capacity Law Related Accreditation
Accredited Professional Deputy and Donee
3 Shenton Way, #15-09 Shenton House,

Singapore 068805