A C FERGUSSON LAW CORPORATION
Our law practice was founded more than 30 years ago in 1984 by the late Mr Alec Crowther Fergusson, a British solicitor from London. Alec came to Singapore in 1958 to join the law firm Drew & Napier, and remained with them for over 25 years as a corporate lawyer.
In 1984 Alec left Drew & Napier where he was a Senior Partner to start his own litigation firm under the style of his name. In 1996, Mrs Alice Tan joined him and the firm became a partnership in 1997 called A.C. Fergusson & Partners. Alec passed away on 26 March 2000, and Mrs Alice Tan headed the Firm, changing it to a Law Corporation since 2012.
Now in operation for more than 30 years, we are engaged in six core areas of business, namely Family Law (including Adoption, Divorces and Deputyship Applications), Estate & Succession (including Wills), Conveyancing, Civil Litigation, Commercial Law, and Corporate Work & Secretarial Practice.
Together, the lawyers run the practice efficiently with dedication and compassion towards clients' problems.
Divorce: Choosing The Right Divorce Lawyers
Choosing the right lawyer to represent you in court is a challenging decision amidst the drama and emotional turmoil you are undergoing in divorce. Ultimately, you have to choose the right lawyer to stand for you as your advocate in Court. Ideally, your lawyer should understand your situation and should be someone you trust. The lawyer you choose would be your trusted counsel and negotiator to resolve issues you cannot handle on your own due to your emotional state and inability to communicate with your unreasonable spouse/ex-spouse.
At A C Fergusson Law, you will find a team of matrimonial lawyers who have the experience, skills and know-how to handle your divorce. We treat every divorce matter carefully and are sensitive to your needs. Our lawyers stand by your cause at all times as your advocate in court ensuring that your side of the story is heard and articulated in precise detail before the Family Courts.
For sure, we believe our clients deserve a proper closure to their marriage in court. The process of divorce is tough emotionally but at A C Fergusson Law we believe that good service to our clients includes therapeutic counselling and healing to finalise their divorce, so it is akin to concluding one chapter of their life, giving them closure and confidence to move on to their next chapter in life.
At the same time, we work to minimise legal costs on behalf of our clients. We recommend mediation where possible and assist our clients in the mediation process to resolve amicably ancillary matters like spousal maintenance, child maintenance, child custody, care and control and division of matrimonial property so we can work towards an uncontested divorce, saving legal costs, time and other resources.
Our objective is to help minimise the negative impact of divorce on our clients and their family.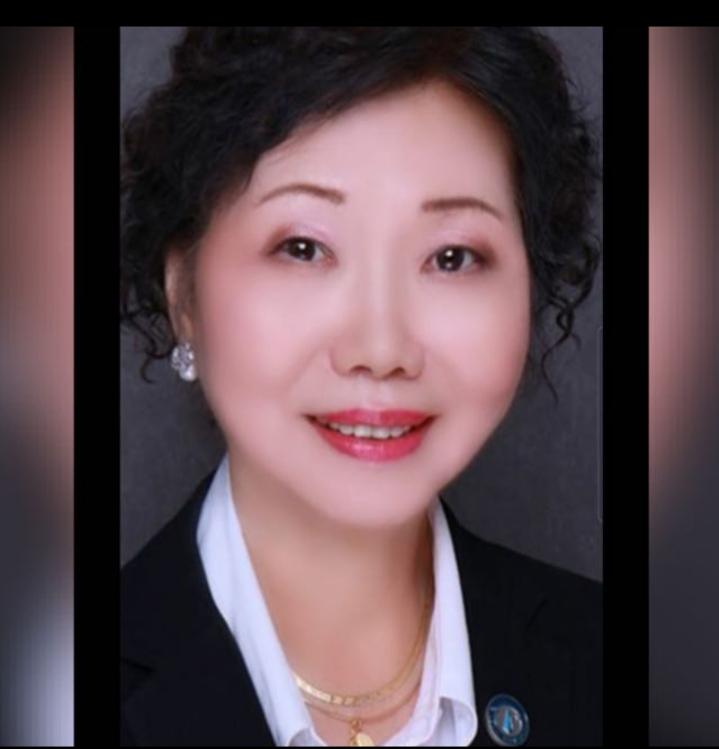 Mrs Alice Tan is the director of A C Fergusson Law Corporation. Mrs Alice Tan has more than 25 years of diverse experience in Family Law (including Adoption, Divorces and Deputyship Applications), Estate & Succession (including Wills), Corporate Work & Secretarial Practice, Conveyancing and Civil Litigation. She was a member of the Law Society's committees for Probate, Conveyance and Small Law Firms. She also acts as a director and secretary to several local and foreign companies in corporate work.
Previously an assistant director with the Monetary Authority of Singapore in the banking, finance and insurance sectors, Mrs Alice Tan has diplomas in banking and insurance and graduated from the University of London, UK and was called to the Bar in London in 1993 and admitted to the Singapore Bar in 1994. A devout Catholic, Mrs Alice Tan devotes much time to the church and represents indigent migrants in court on behalf of The Archdiocesan Commission for the Pastoral Care of Migrant and Itinerant People (ACMI). She is actively involved in legal community work and was awarded with a Certificate of Appreciation for her contributions to court work and the Judiciary by the Honourable Chief Justice Sundaresh Menon in October 2019. She believes in doing God's work in the community, striking a balance between community service and the law practice. During the Law Society's 50th anniversary in 2018, she obtained an award for pro bono work among Small Law Firms.
For more than 25 years, Mrs Alice Tan has read as a lector in the Church of St Ignatius and served in the Pastoral Care Ministry for the sick and elderly in her Church. She loves music, theatre, and even Chinese Opera, and all things old and beautiful. Mrs Tan enjoys socialising with people from all walks of life.
8 Eu Tong Sen Street, #12-88 The Central,

Singapore 059818
+65 6980 8674

Cantonese

,

Hokkien

,

Mandarin

,

Teochew