BR LAW CORPORATION
BR LAW CORPORATION
Address
4 Battery Road
#29-00 Bank of China
049908
Singapore
work
Phone
:
(65) 6899 9888
work
Fax
:
(65) 6338 5377
work
fax
Email
:
br@brlawcorp.com
INTERNET
Website
:
http://www.brlawcorp.com/
Biographical Info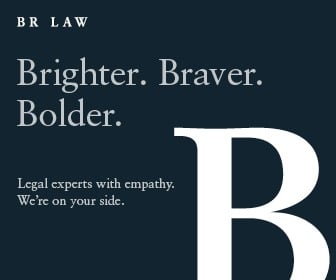 For over 30 years our people have forged a reputation for championing our clients' interests. We have represented major corporations, emerging enterprises and prominent families and individuals, sharing the belief that experience and empathy go hand in hand.
Our founding partners began their careers as legal and judicial officers in the Singapore legal service before moving to private practice. Over the last three decades, they have steadily built a comprehensive practice beyond litigation. We now offer a spectrum of legal-related services that includes corporate, commercial, intellectual property, technology, sports and media, and data protection matters.
Yet something that has not changed over the years is our culture of loyalty and tenacity. Our firm is partner-driven and offers accessible legal expertise with a personal touch. We continue to build enduring relationships with our clients. And, because litigation remains at the heart of our practice, we celebrate a culture of striving to prevail against the odds.
We are on your side. Contact us today.
Criminal
Being subjected to investigation or prosecution for a criminal offence can be a highly disruptive affair for individuals and corporations alike. When faced with the threat of criminal proceedings, both individuals and corporations require lawyers who have deep experience in all aspects of the criminal litigation process.
Our criminal practice covers an extensive range of matters, including white-collar and blue-collar crime, drug offences, corruption, regulatory offences, and immigration and employment offences. We offer a full range of services, from assisting clients during pre-investigation and investigation phases to securing bail and conducting trials. We believe in providing our clients with critical support at all stages of criminal proceedings.
Our lawyers have a vast combined experience in defence, prosecutorial, as well as judicial roles. This provides us with a full understanding of the criminal justice system and allows us to take a broad perspective when identifying effective solutions for our clients.
---
DIRECTORS:

Contact:
DID: (65) 6394 7851
Main (65) 6899 9888
E-mail: radakrishnan@brlawcorp.com

Mr S. Radakrishnan
(Senior Consultant)

Qualification:
LL.B (Hons), University of Singapore
LL.M Cambridge

Year of Admission:
Advocate and Solicitor, Supreme Court of Singapore (1978)

Radakrishnan graduated from the University of Singapore in 1975 with an LL.B (Hons) and subsequently obtained his Masters Degree from the University of Cambridge.

He joined the Singapore Legal Service in 1975 and worked as a Legal Officer in the Ministry of Defence, served as Deputy Public Prosecutor and State Counsel in the Attorney-General's Chambers and as Magistrate, District Judge and Coroner in the Subordinate Courts for several years. He has undertaken a wide variety of civil litigation, criminal and commercial fraud work at both Trial and Appellate Court levels. He is the joint managing-director of the law corporation.

Having been a Prosecutor, Judge and now a practicing lawyer, he has the advantage of seeing the perspectives from different sides and be able to give the best advice to his clients. He is also a very active member in Society. He was previously the President of a large Social Club in the East Coast and is now a very active committee member in a leading Golf and Country Club in Singapore. All these experiences have added to his ability to give the best advice to his clients on various issues.
---
Contact:
DID: (65) 6394 7891
Main (65) 6899 9888
E-mail: patrickyap@brlawcorp.com

Mr Patrick Yap
(Associate Director)

Qualification:
LLB (Hons), University of London, 1980
LLM, University of London, 1982

Year of Admission:
Barrister-at-Law (Lincoln's Inn) of England and Wales (1981)
Advocate and Solicitor, Supreme Court of Singapore (1983)
Barrister, Solicitor, and Proctor, Supreme Court of Western Australia (1990)
Barrister and Solicitor, Supreme Court of Victoria, Australia (1999)

Patrick is a professional lawyer with the ability to communicate and connect with clients at all levels. He is an experienced negotiator in achieving the best outcomes for clients. He has over three decades of experience in civil law and commercial law.​

Patrick was admitted to practice in Singapore in 1983, in Western Australia in 1990, and in Victoria in 1999. He is an accomplished trial lawyer with a good track record in court adjudication and arbitration. Patrick has a wide range of disputes experience, including corporate, commercial, intellectual property, insurance, building and construction disputes. Patrick is skilled in handling high value work such as joint ventures, purchases of companies and businesses, insolvency work, distributorships, and energy projects.

Patrick has acted for large corporate clients over the years. He has been involved in a wide range of cases before the State Courts, High Court, and Court of Appeal. Some of these cases are reported in the Singapore Law Reports.

Selected reported cases

Nike International Ltd v Campomar SL [2006] 1 SLR(R) 919 (trade mark dispute)
Nike International Ltd and another v Campomar SL [2005] 4 SLR(R) 76 (trade mark dispute)
Nation Fittings (M) Sdn Bhd v Oystertec Plc and Another Suit [2006] 1 SLR 712; [2005] SGHC 225 (trade mark dispute)
Johnson & Johnson v Uni-Charm Kabushiki Kaisha (Uni-Charm Corp) [2007] 1 SLR 1082; [2006] SGHC 241 (trade mark dispute)
Sebel Furniture Ltd v Tiong Hin Engineering Pte Ltd [1999] 2 SLR 662; [1998] SGHC 350 (passing off, registered design and copyright disputes)
Hunter Manufacturing Pte Ltd and Another v Soundtex Switchgear & Engineering Pte Ltd and Another Appeal No 1 [2000] 1 SLR 401; [1999] SGCA 88 (registered design dispute)
Hunter Manufacturing Pte Ltd and Another v Soundtex Switchgear & Engineering Pte Ltd (No 2) [2000] SGCA 3 (costs issue)
Hunter Manufacturing Pte Ltd v Soundtex Switchgear & Engineering Pte Ltd [1999] SGHC 108 (registered design dispute)
Pernod Ricard SA v Allswell Trading Pte Ltd [1993] 3 SLR(R) 518 (passing off dispute)